There has been a couple of occasions during my work commute where I am running late. I grab the bike, run it to the street and hop on. As I start to pedal, all you can here is this horrible  squeaking coming from the chain. The bike sounds like some kind of antiquated farm machinery. I forgot to oil it last night, damn.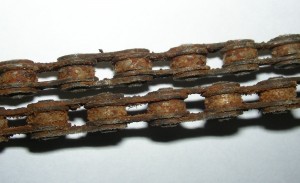 Most bicycles sold today come with a stainless or plated chain that can avoid corrosion to some degree. For winter cycling, you will significantly reduce the amount of rust dripping from your bike by purchasing a nickel plated chain.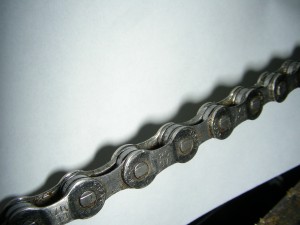 Nickel has innate  anti-corrosive properties that will make all then difference when running a bicycle through the winter months. Almost all of SRAM or Shimano intermediate chains are plated.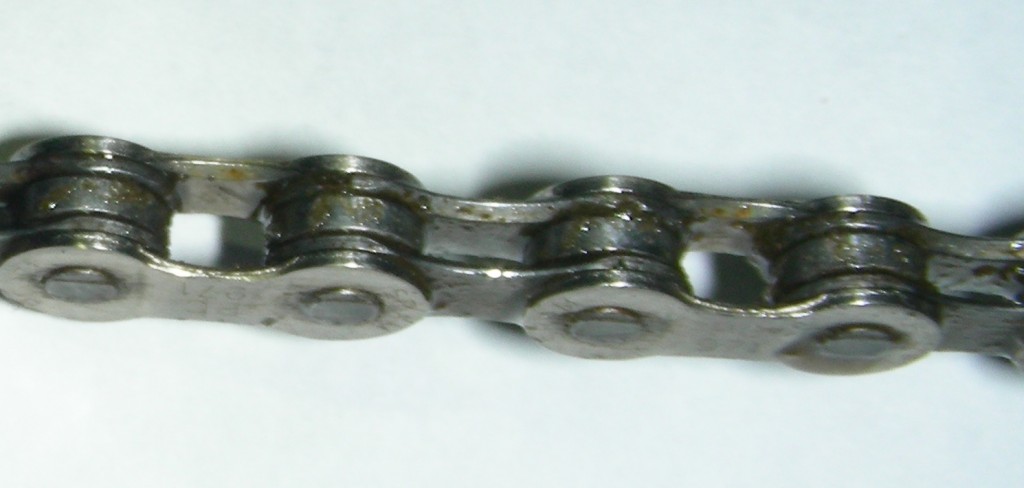 Most winter cyclists will have a winter "beater bike" of some sorts. A semi-disposable variety of bikes, that come with dilapidated equipment. Cheaper bikes will come with cheaper chains. So it's a good idea to double check what kind of chain you have on there before you end up with rust around your ankles.
When it gets wet and slushy, and the snow just clings to your bike, you'll have to pay closer attention to the drive train than when it's cold and arid. Rust build up will add friction to the chain's components, slowing you down. Robbing you of energy, as made apparent by the horrendous squeaking coming from the metal on metal contact. So make sure you add lube at least once every couple of rides during the winter months.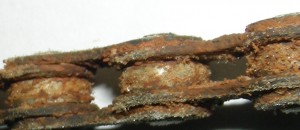 It takes twice as much oil to maintain a good lube in the winter than in the summer, especially if you are city riding. The calcium chloride, sand and salt mixture that they cover the roads with, just beats up the bike.
The roads will stay wet down to -8 or so degrees when they apply the sand mixture, so dress accordingly. Be prepared for a messy bike ride and to go through plenty of oil.