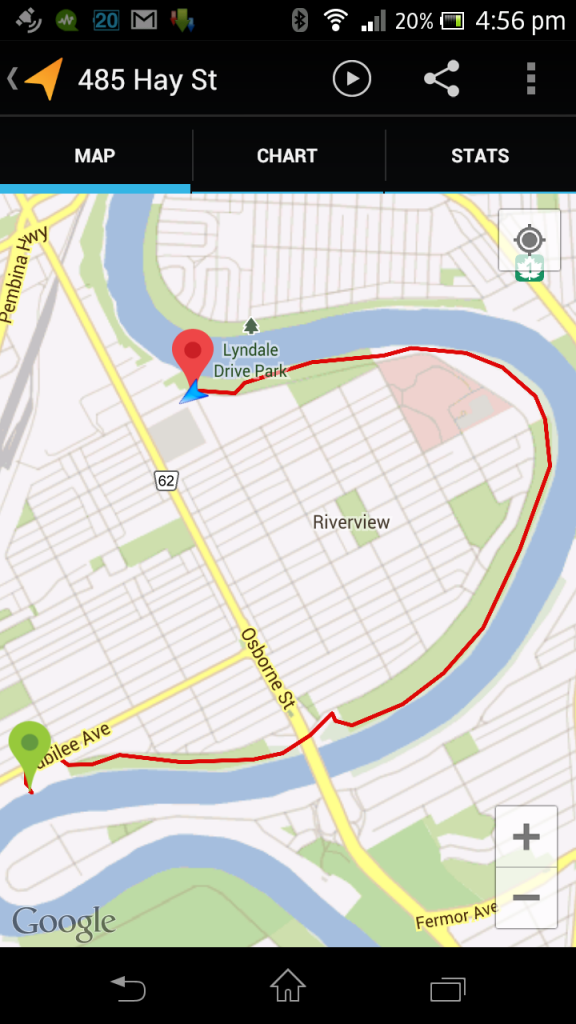 Some of you in Winnipeg might be interested in this TRAIL.  It's hard pack snow with lots of twisty single track.
I created it using Google My Tracks on my Sony Xperia T Android phone.
It's a great tool to share trails and routes. It also provides plenty of ride data for geeks.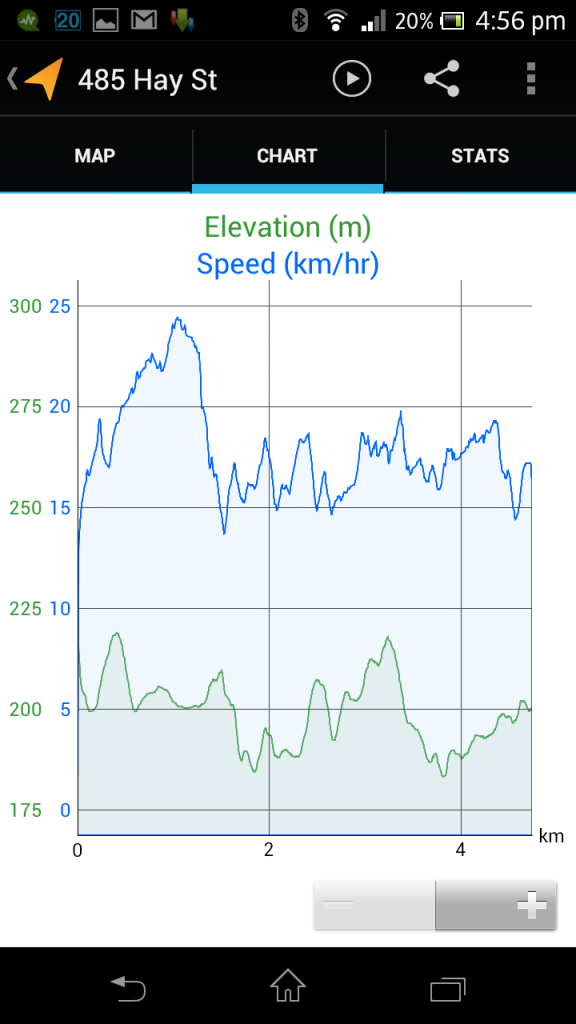 Total distance: 4.74 km (2.9 mi)
Total time: 24:32
Moving time: 24:27
Average speed: 11.59 km/h (7.2 mi/h)
Average moving speed: 11.62 km/h (7.2 mi/h)
Max speed: 29.80 km/h (18.5 mi/h)
Average pace: 5.18 min/km (8.3 min/mi)
Average moving pace: 5.16 min/km (8.3 min/mi)
Fastest pace: 2.01 min/km (3.2 min/mi)
Max elevation: 246 m (807 ft)
Min elevation: 183 m (601 ft)
Elevation gain: 129 m (422 ft)
Max grade: 7 %
Min grade: -18 %
Recorded: 2013-01-04 2:34pm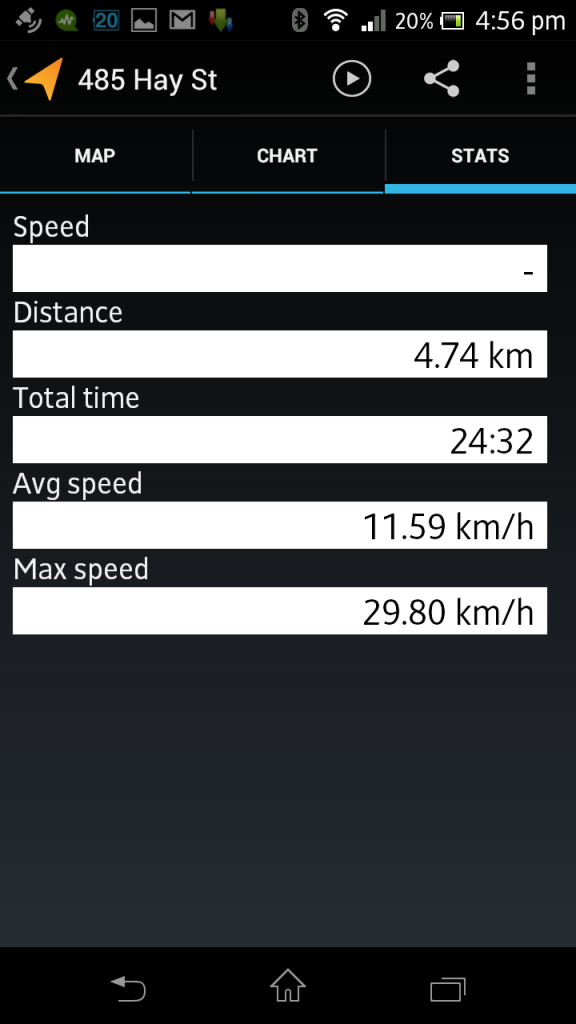 Great free program with Google behind it.