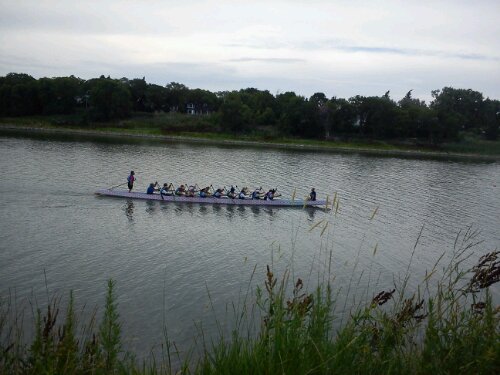 I stopped to watch the dragon boaters trainning on the Red River today. The boats all had a lot of character with unique paint on each one, everything from fish scales to Nascar worthy decal jobs.
Here's two boats drag racing.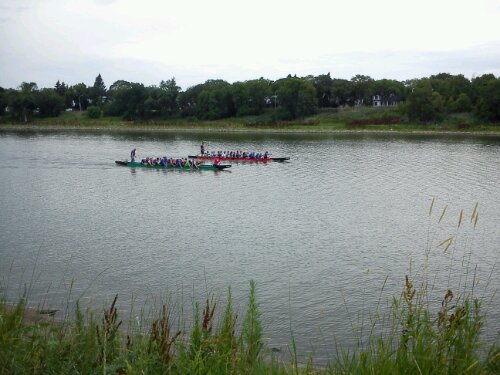 Here's a video
Thorny devils! This it what the buhrs look like before they turn into nature's own Velcro Balls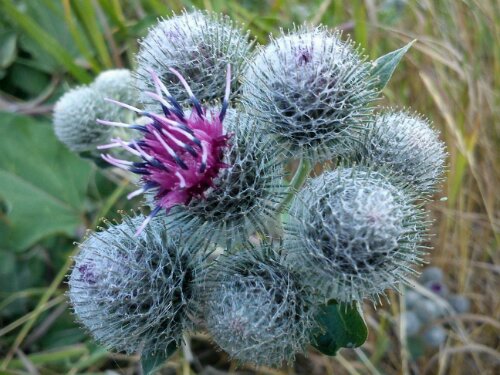 Another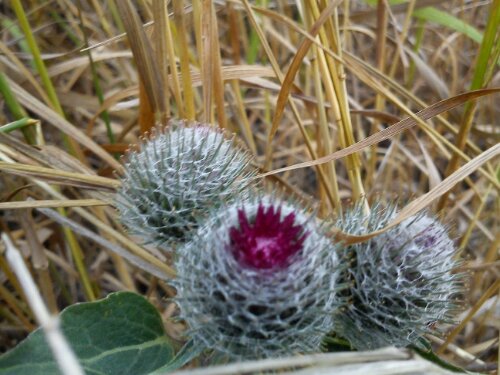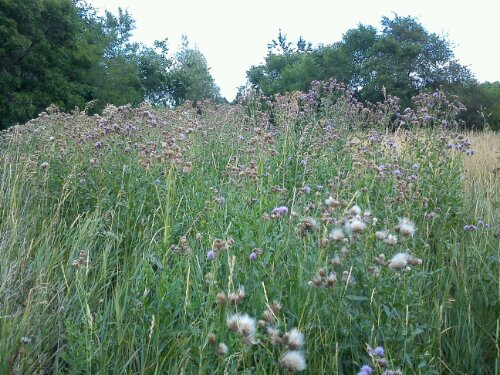 They stick just as well to skin as they do polyester.