The Red River Ice Skating trail is now officially closed. We have had an incredible warm spell here in Winnipeg.  Trust me, no one is complaining!
I was riding the trail to work only two days ago, now with the +10C  temps, the melt water has already pooled and break up is imminent.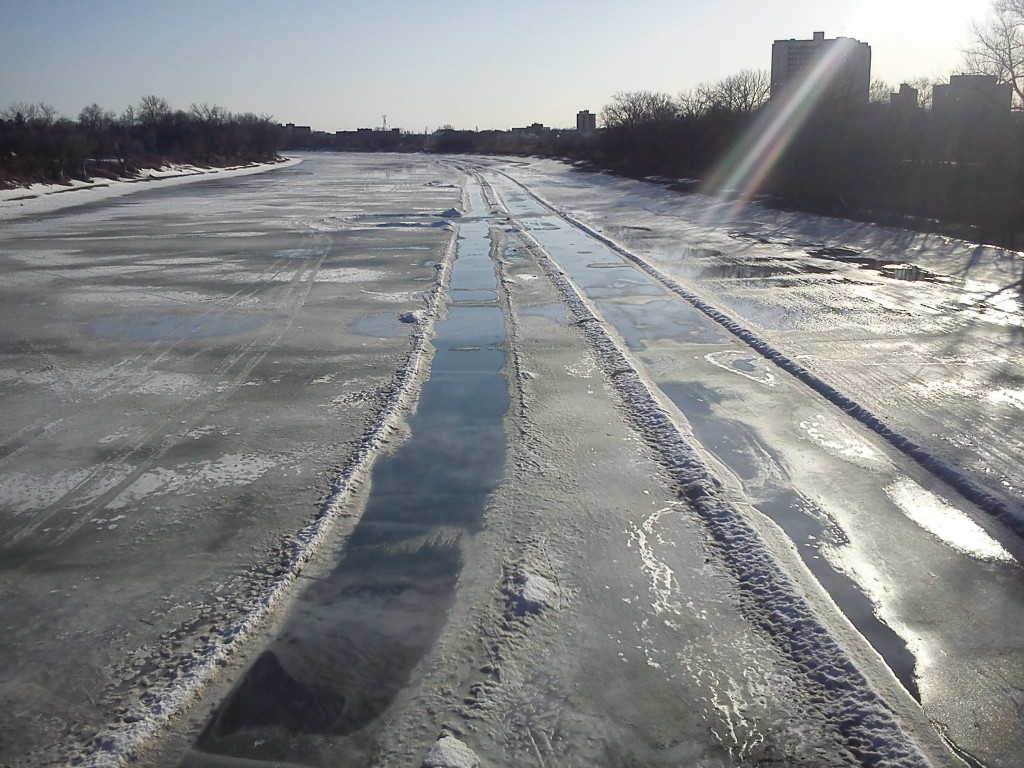 Being able to take the ice road to work everyday has allowed me to shave about 5 minutes off my commute. There is truly no smoother road in all of Winnipeg.
For now I'll have to get back into traffic every morning until the trails dry up. It was just awesome to have the ice rink down through my end of the woods this year. Very scenic every morning and evening, and best of all, the only car that even came near me was a Zamboni!