Decided to test out the Looxcie cam in cold weather. I think it's a success. I zipped tied the Looxcie to my goggles, and the video still looks pretty balanced. There was no way to get the fit right whilst mounted to my ear.  Was not sure how the plastic would hold up in -20 C.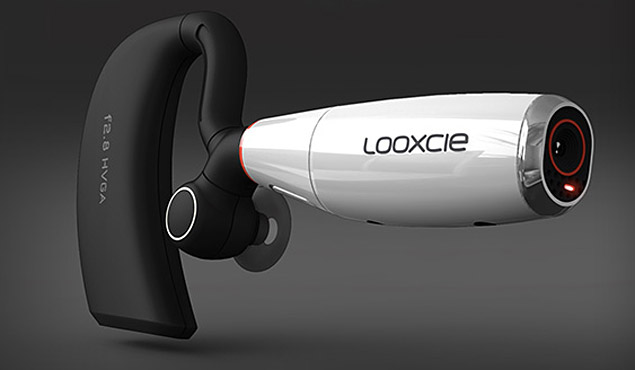 The Looxcie offers up to 480p recording in a continuous loop. This way you can simply set the Looxcie on record and forget about it. If something interesting happens on your way to work, for example:  a unicorn crosses your path you can easily share the last 30 seconds of video instantly to your YouTube, WordPress Blog, or other pre-set service by pressing ONE button.
The Looxcie uses a Bluetooth connection  to your smartphone so that you can use your Android or Apple phone as a viewfinder. This is very handy for ensuring that the cam is on straight and actually recording. One you are satisfied with the placement and image quality, you can put your phone away and let Looxcie take care of the rest.
Once I've had a chance to test the Looxcie under different light conditions and mounting points, I'll do a follow up post the give you the scoup!