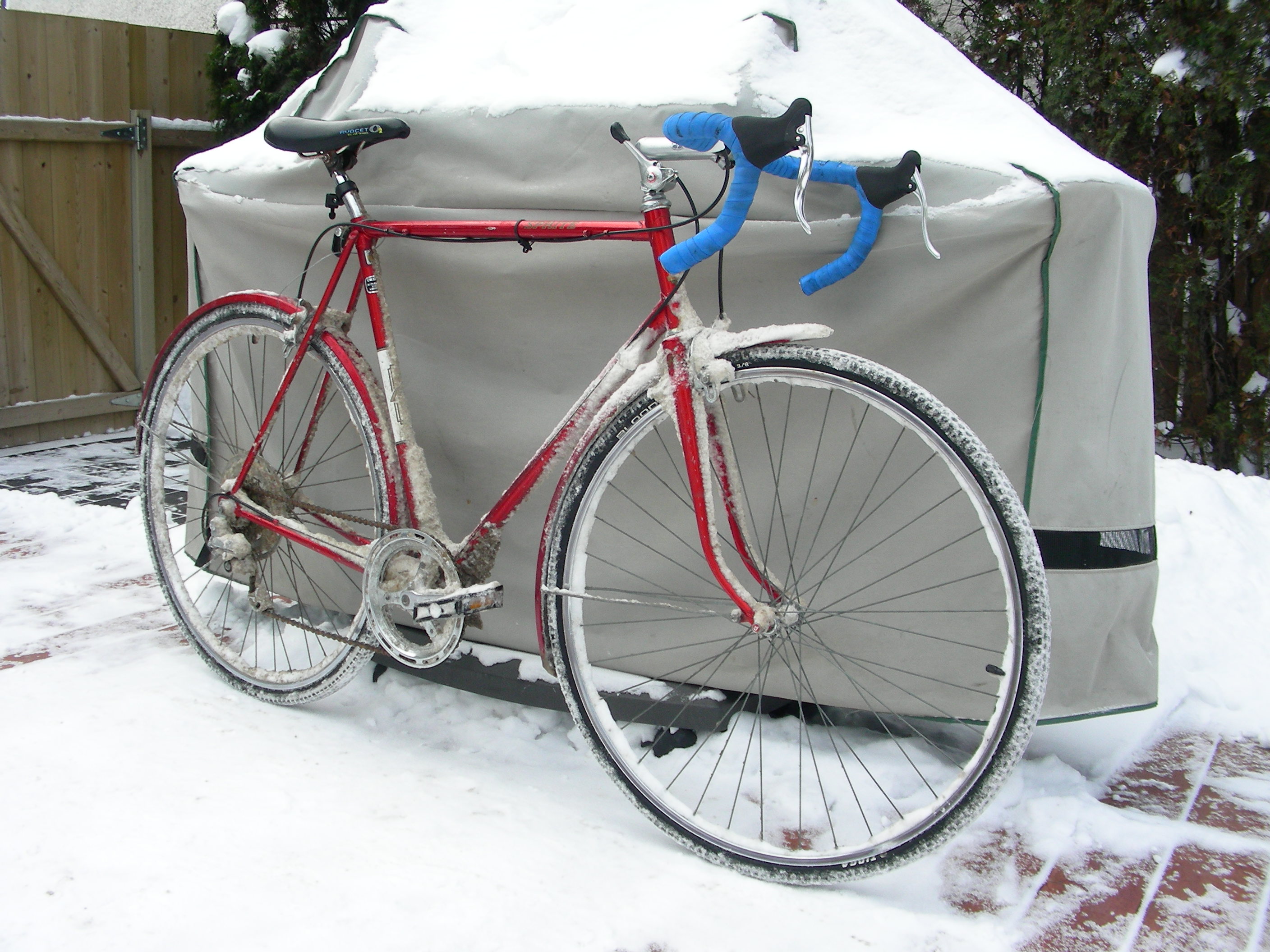 On November 21st I had  finished building and testing my new winter bike. And not a day too soon. Tis another early winter for Winnipeg. The most awesome feature of this bike are the matching aluminum full fenders. The boys in Nottingham have designed these with purpose and they shed the snow very well.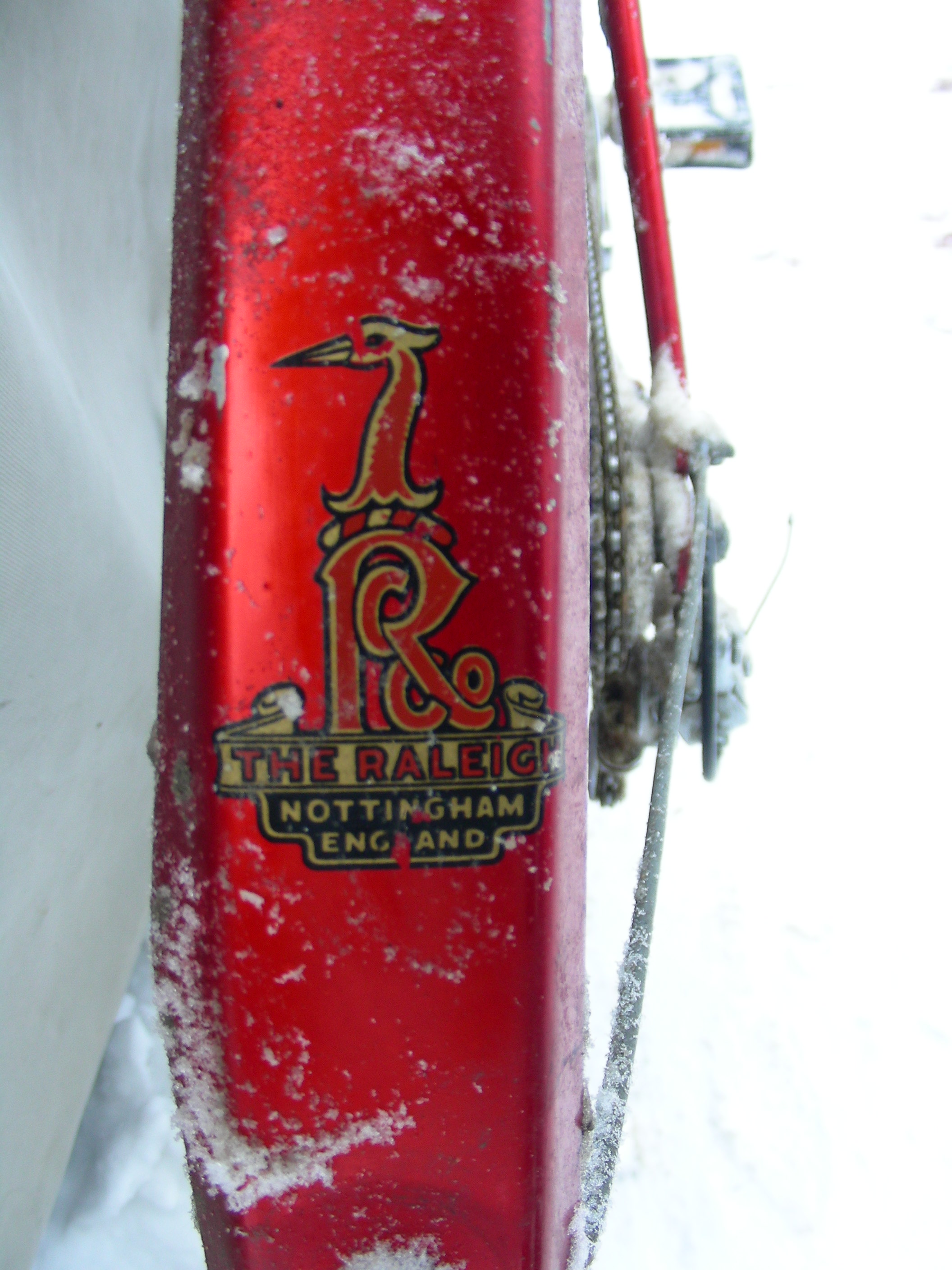 It's a Raleigh of some age bosting a mere 5 speeds of fun with a single shifter up front mounted to the stem. At first this style of shifter took some getting used to. Now I find it therapeutic to mash the lever when the going gets rough. Surely, friction shifting at it's best.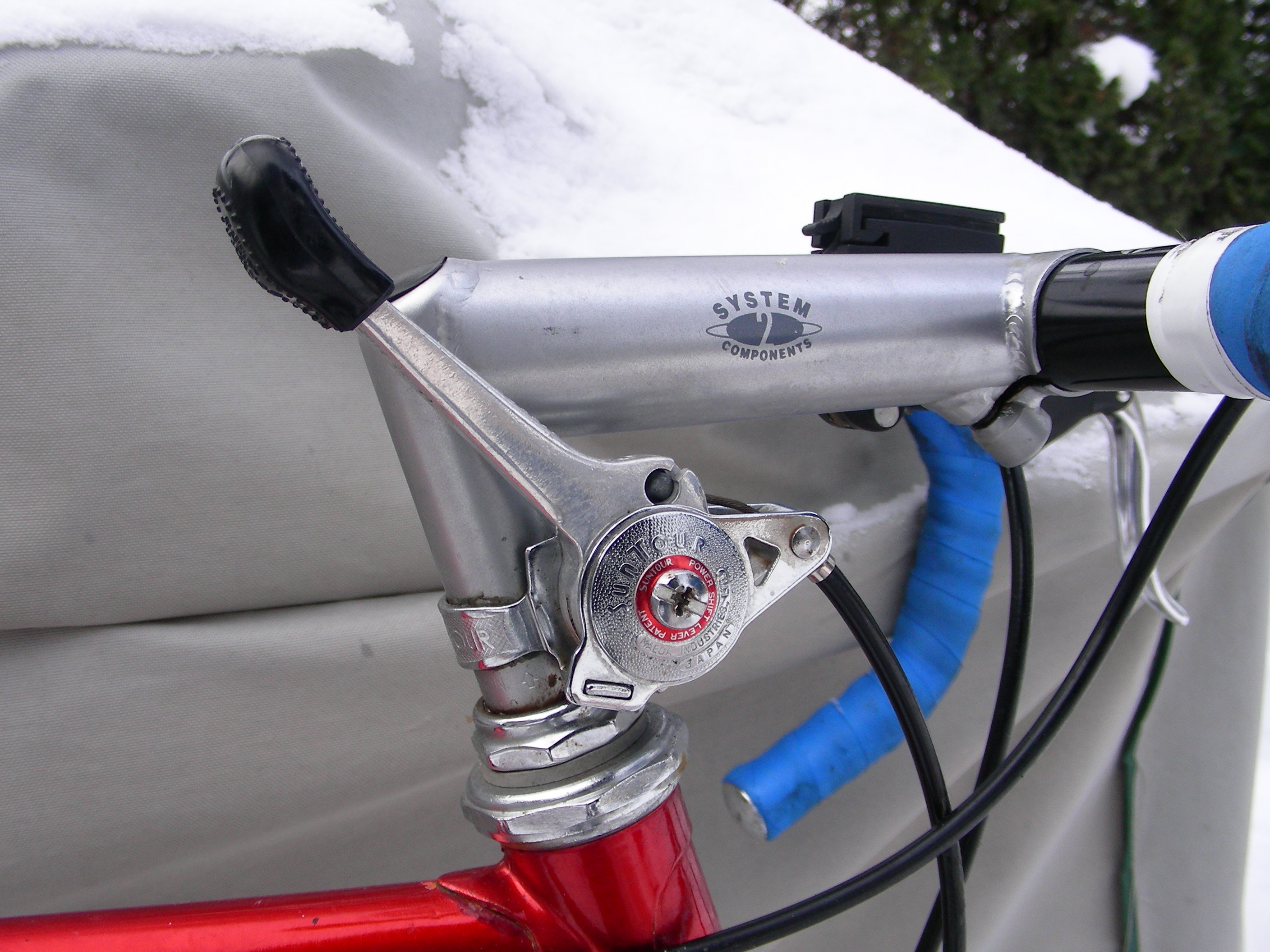 I'm starting to like these 27″ wheels, on which I 've put the Tioga Blood Hounds for winter. For a cheap tire they work quite well all year round.The rubber manages to stay soft right down to the coldest temperatures. If there was ever an all season bike tire, the Tioga Bloodhound is it. Unfortunately, 27 inch studded tires have not yet come my way.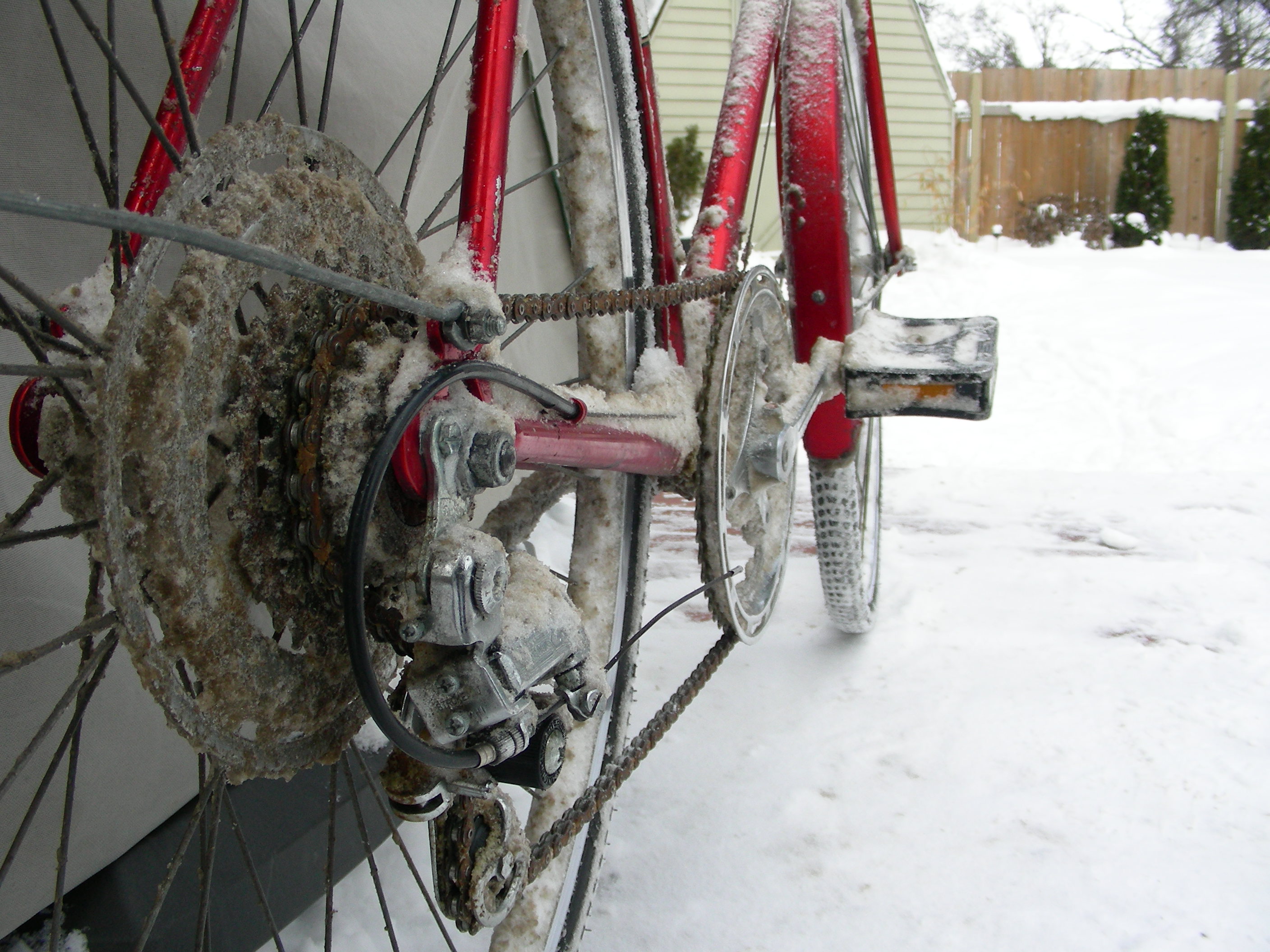 I have to follow my own advice. Have you read  THIS article from the Secrets of Winter Cycling series of posts? Get a plated chain!
The resistance from all that rust just adds to the resistance of all that slush, ice, snow, wind, ski pants, and of course driver mentality, to simply ruin your morning. There's a Suntour derailleur in there somwhere as well.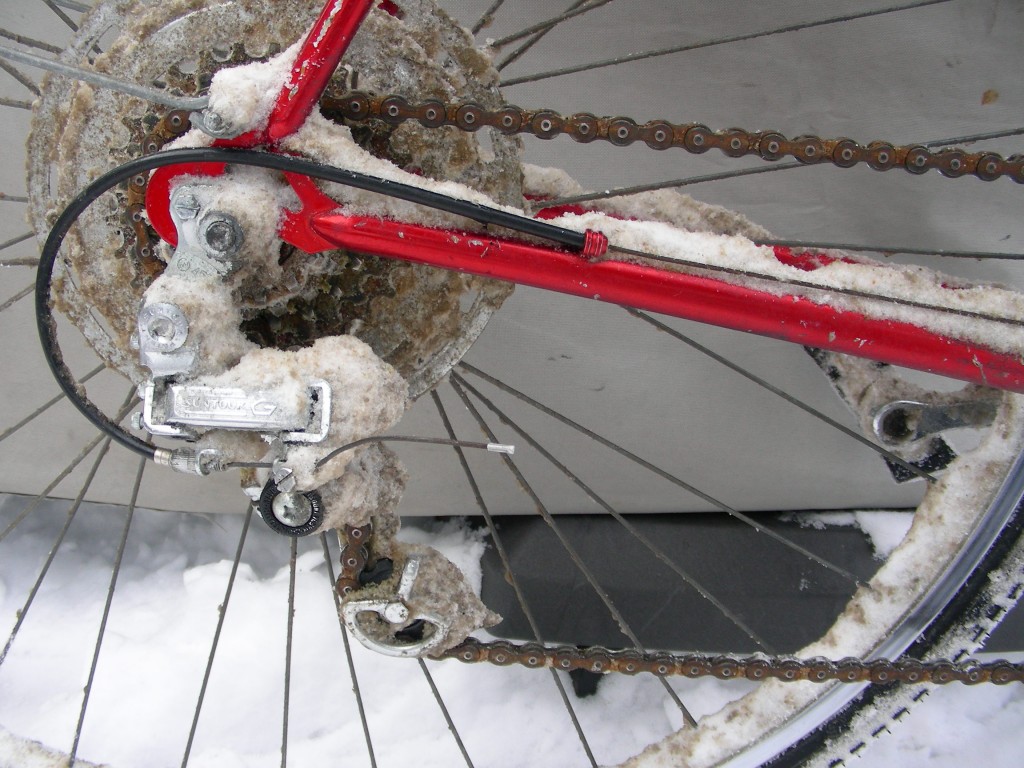 Brakes? Yes please…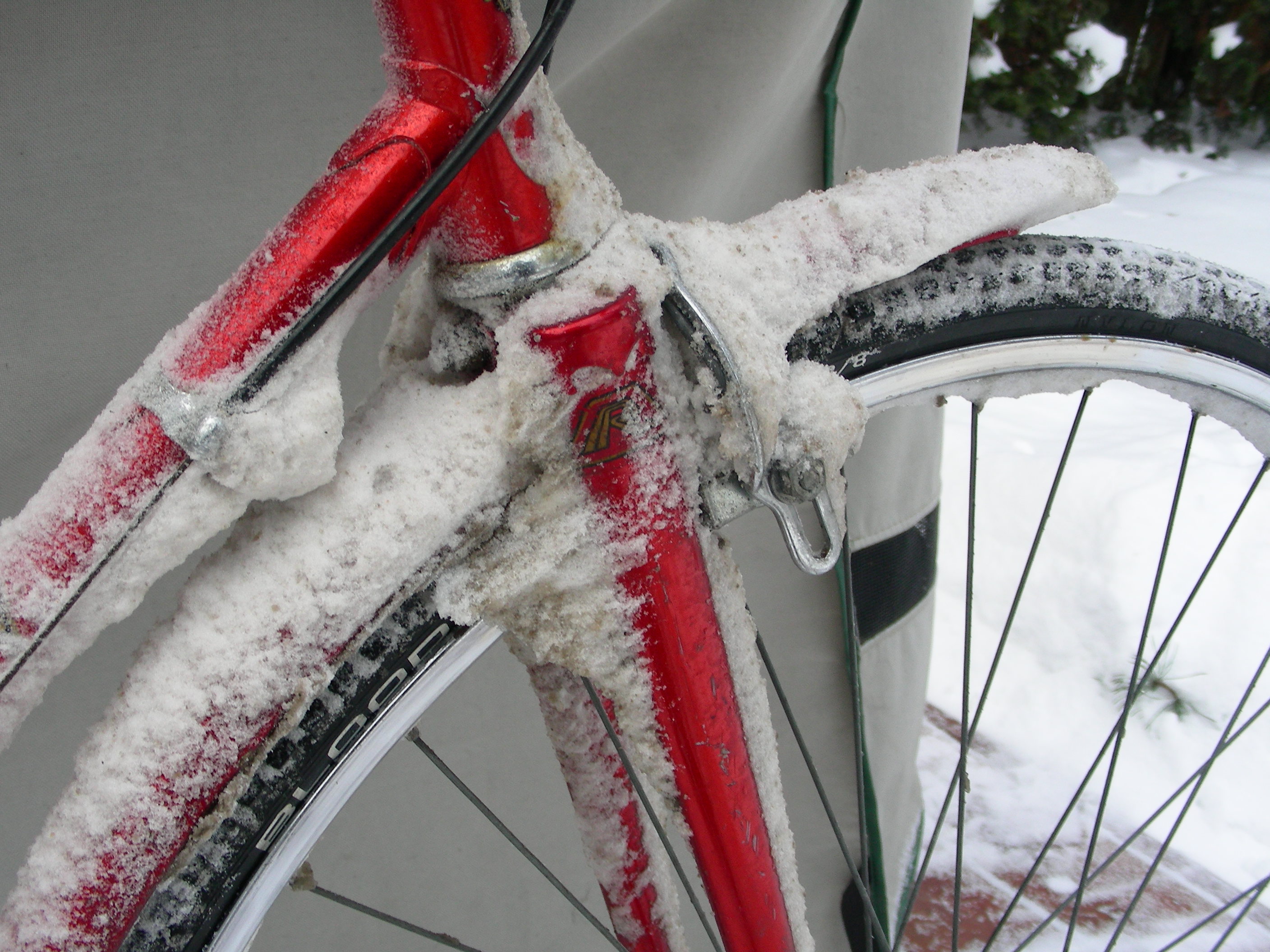 Ummm, yeah, despite shiniest of brake levers, rim brakes have virtually no stopping power in the winter. There is simply no chance of locking up the wheels and going into a slide on this sucker. Ice and frozen rubber brake pads don't mix well with steel rims. This gives the term "riding brake-less" new meaning for sure.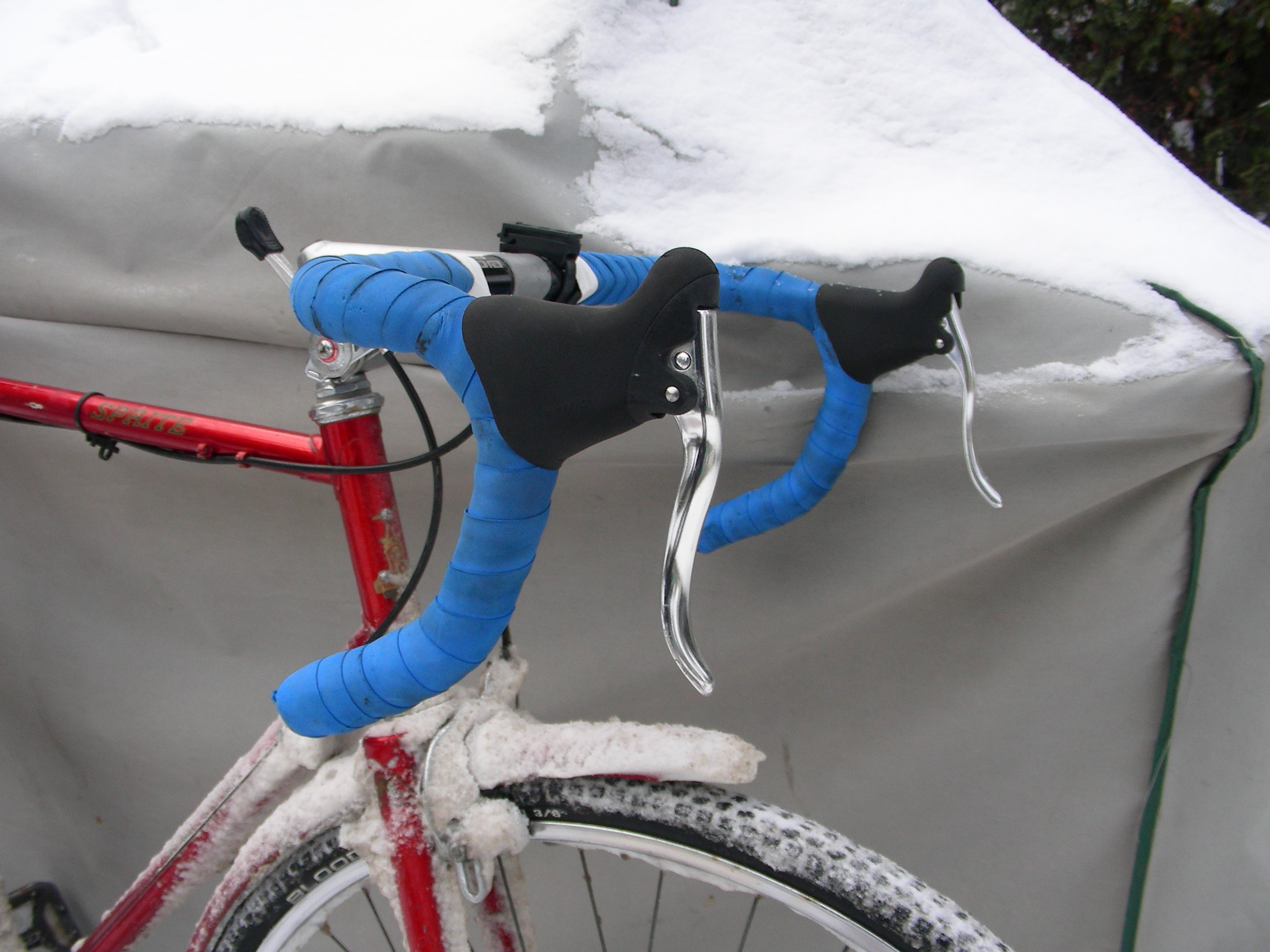 The blue tape was inspiration for the name "Super Raleigh Ice Bike", as another favorite super man wears the same colors.
GT flat BMX pedals do the trick when pedaling in hiking boots or other over sized winter foot wear. Quill pedals will shed snow better but they'll shred your expensive pantaloons as well. In the winter you really don't have to worry about leaning into a turn and dabbing a pedal.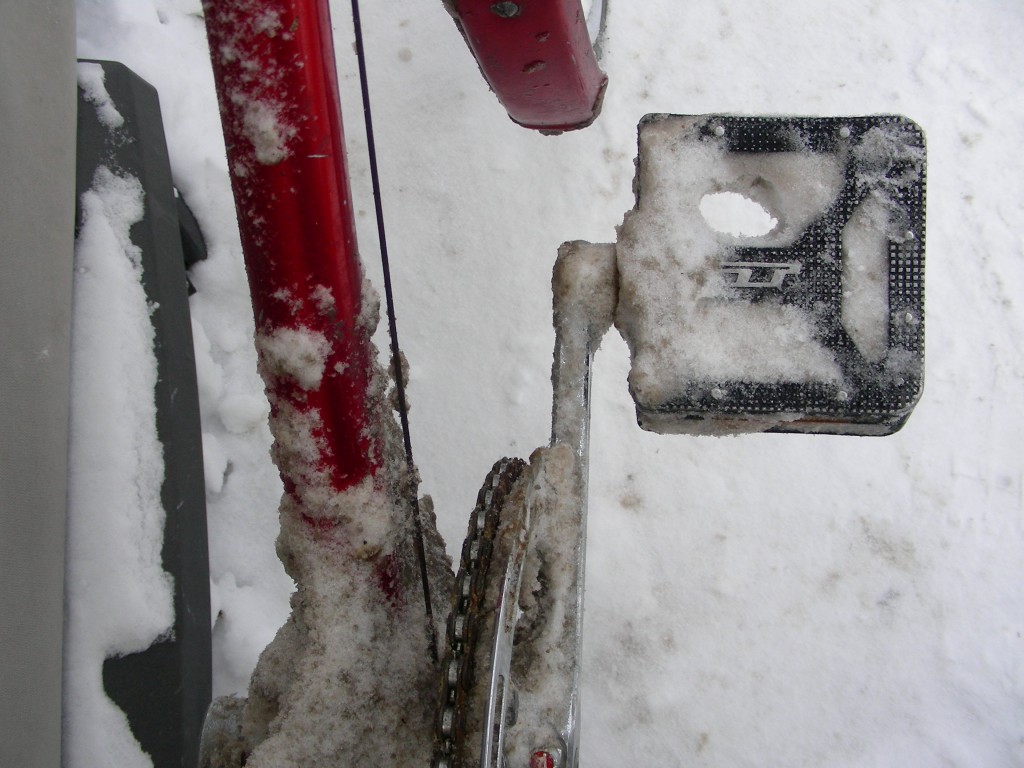 It's very reassuring to know that when ever you stamp down, their will be plenty of pedal there waiting for you.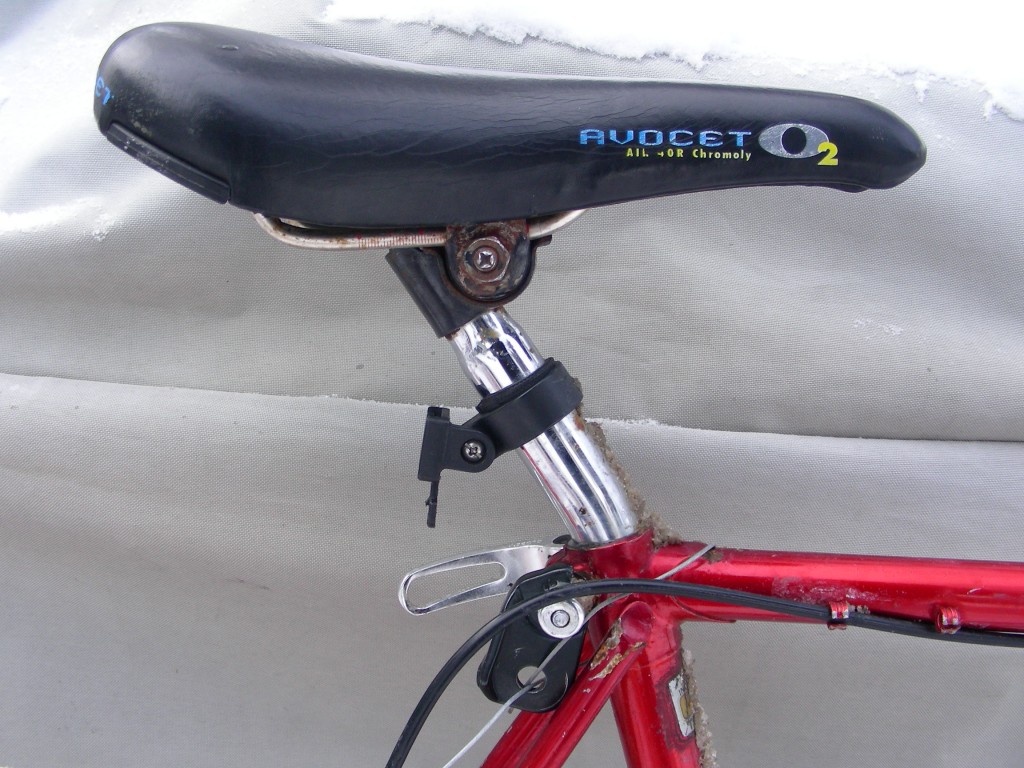 I couldn't be without my current favorite saddle the Avocet O2. It's Chromoly rails are capable of supporting me even when set this far back. The wonky seat post and extra pieces attached to the quick release lever add some extra character if  not only weight to bike.
I really wish I didn't have to ride this bike over the winter because  it still looks and rides great. I chose it more for reliability and the fact that I can leave it locked up outside work all day, and not have to worry about bike thieves. Mind you, if you can ride away with it in minus 30c, you probably deserve to keep it.
I'll post some more pics of the bike when the snow has left.